building envelopes & skins
_____
The envelope or skin of a building is comprised of the wall, roof, and fenestration elements. It is one of the most critical elements of a building. Solar gains, air leaks, moisture control and thermal losses and gains are all affected by the design and construction of the building envelope and skin. The building skin and the configuration of the spaces within the building also affect the potential to bring daylight into the building and reduce energy usage. Envelopes and skins not only acts as a separator between the exterior and interior elements but on a creative level it defines the building.
At Alutec, we focus on bespoke aluminium, metal and glass façade systems which are tailor made from commonly used profile systems. We have also developed our own profile systems that allows flexibility in project delivery and economics depending on the requirements of the project.
curtain walls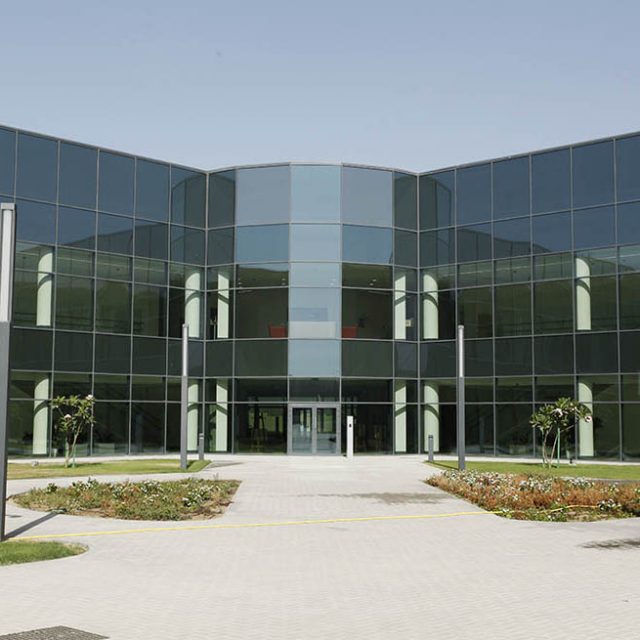 Curtain wall system combines glass, either transparent or spandrel or both, and vertical and horizontal mullions acting as structural members to transfer wind and gravity forces to the building structure. Custom or standard, unitized or stick framed, double skin or fin facades, framed or frameless structurally glazed systems are designed, manufactured, tested and installed to meet prescribed performance and aesthetic requirements.
roofs & skylight
Roof windows, skylights and customized roof glazing are becoming more and more attractive for several reasons from daylight penetration to visibility of surrounding landscapes or the sky during day and night. At the same time skylights and roof windows can enhance ventilation and reduce electricity costs for lighting.
metal facades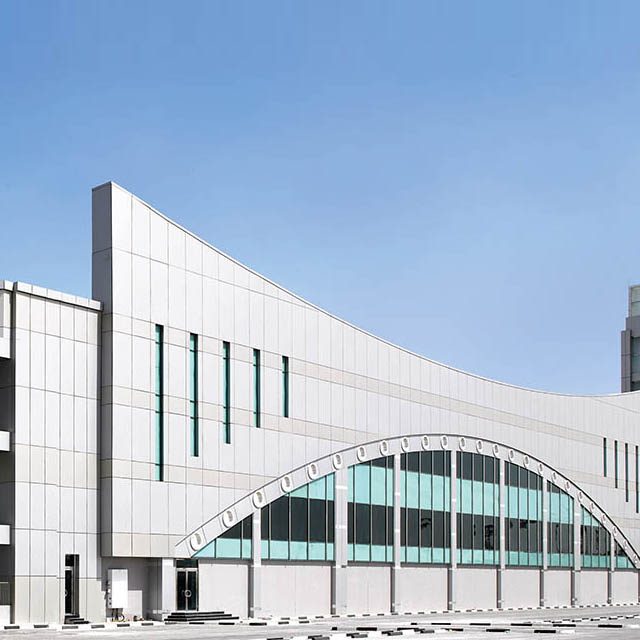 Aluminium composite cladding system or ACP is typically a metal curtain wall system. ACP is made from lightweight Aluminium with hard insulation. With a huge selection of finish types, and colors, Aluminium composite cladding is used for exterior cladding, column covers, fascias and canopies, interior wall and partition panels, parapets, louvers and sunshades.
louvres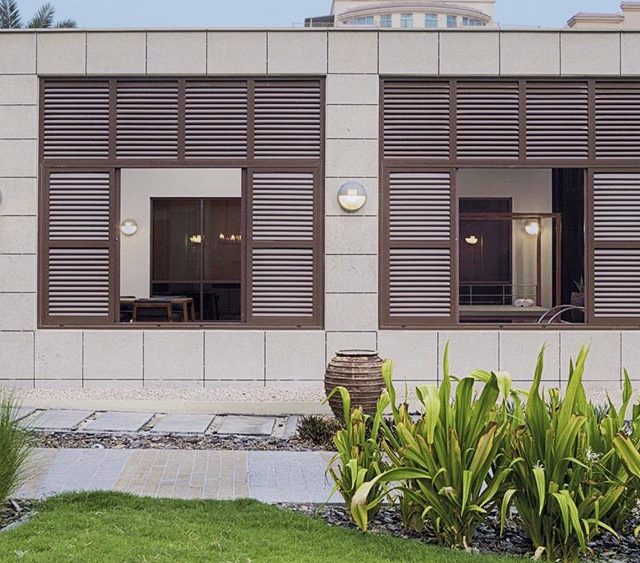 Architectural louvres are a popular option to protect a building, its occupants and content from exterior elements while facilitating natural light and air-flow.They can be designed to be fully-responsive to external conditions, maximize airflow, provide added weather protection and reduce noise.
doors & windows
_____
Windows and doors are important aesthetic elements that connect the interior of a building to the outdoors, provide ventilation and daylight. The function, type, size, and location of windows and doors greatly affect function and costs. At Alutec, we can provide a wide range of windows and doors in colors, finishes, operating styles and functionality that offer the best combination of price, quality, and performance.
fixed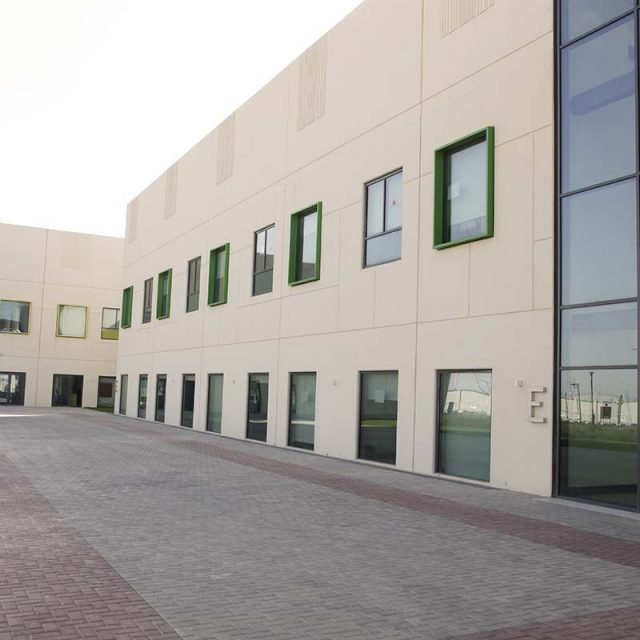 Fixed windows are an effective, inexpensive way of allowing natural light into your home. Fixed windows offer uninterrupted views and can make a great feature wall. It cannot be opened or closed, which makes it the most weather-proof of windows.
folding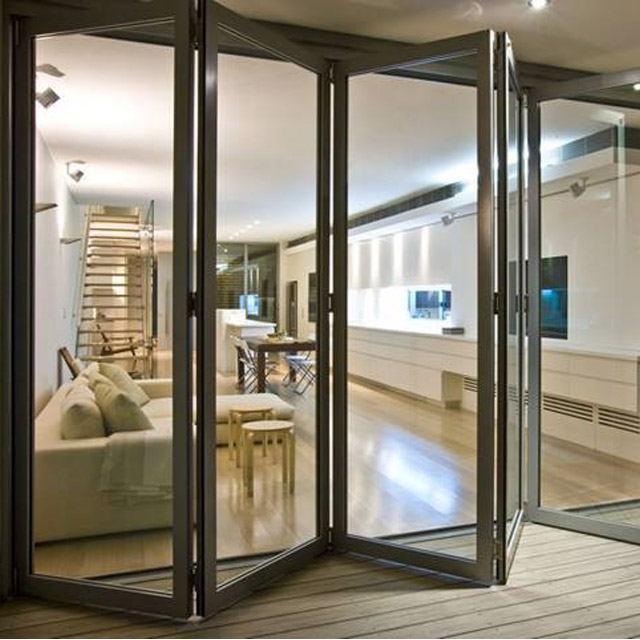 Folding doors or accordion doors simultaneously slide and fold out of the way. These doors have multiple panels (between 3 and 10 panels depending on the entire width of the opening) which fold upon one another when opened, all stacking away neatly and compactly.
revolving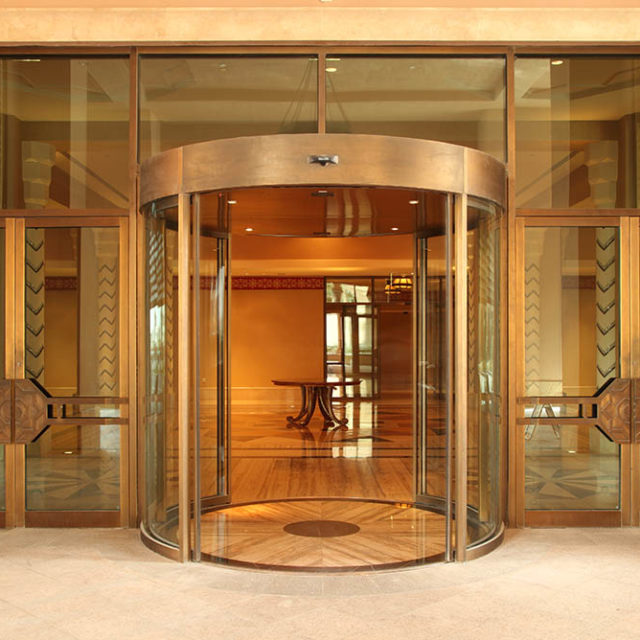 Turnstile revolving doors are as functional as they are elegant. They combat heat loss in winter and heat gain in summer and are particularly suitable in areas of high traffic densities and where energy efficiency is valued.
sliding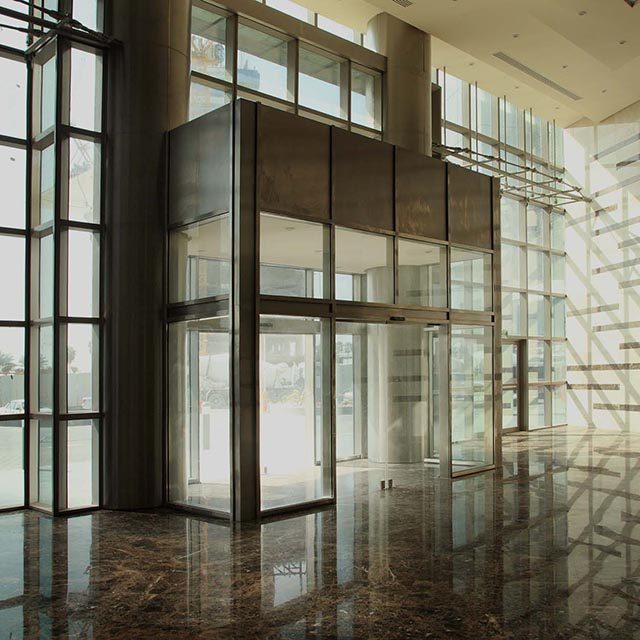 Sliding windows can take one of two forms – horizontal sliding windows (where the sashes slide left and right), and vertical sliding windows (sashes slide up or down). Sliding doors (patio doors) automatically transform any space by inviting in much more light than standard doors. They run on smooth-gliding adjustable rollers and are fully weather-sealed. Available in two or three panels with one panel always fixed.
hinged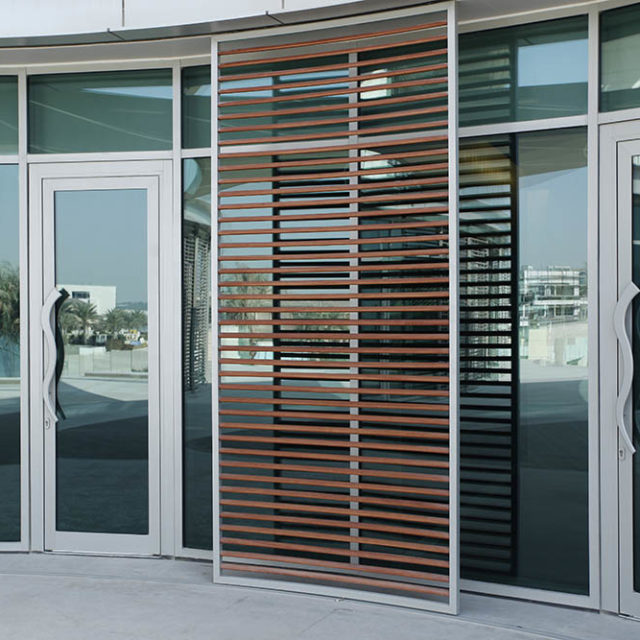 A casement or hinged window is one that is hinged on its side, and opens outwards or inwards. Casement windows provide almost 100% ventilation area, because they can be fully opened. Hinged Aluminium doors are probably the most standard type of doors, hinged onto the door jamb either on the left or right, allowing them to open inward or outward.
swing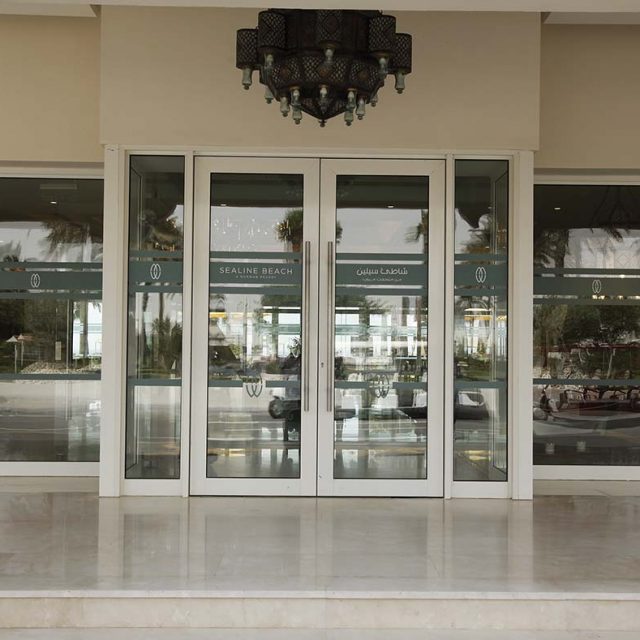 Swing doors are unique in the way in which they open – they pivot around a predetermined point in the door's frame, thus usually allowing a wider opening than with projected or sliding doors. Pivot / swing doors have no hinges against the door frame instead they pivot on an axis point which close towards the left or right side of the door. Because of this feature, the doors can be wider than hinged doors.
frameless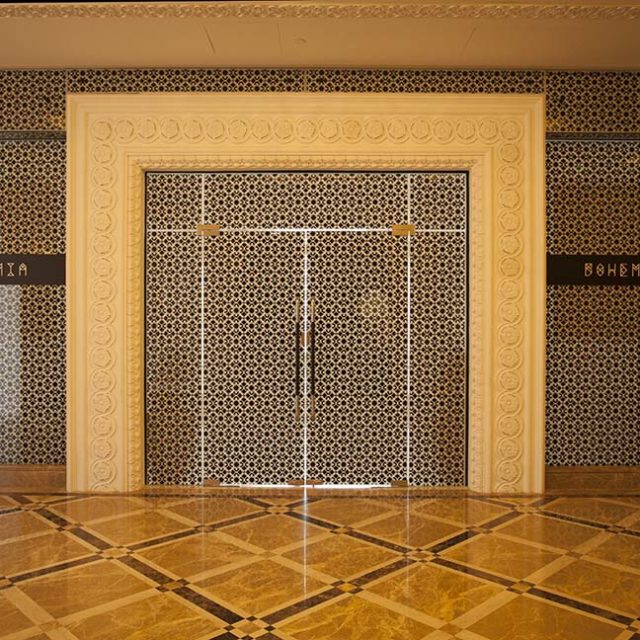 Frameless glass doors create a modern look to any room, as well as letting light in, giving you a greater feeling of space. In addition to clear frameless glass, we can produce sand blasted or acid etched designs on the glass. The doors come complete with stylish hinges, handles and accessories that complement the design to create a functional and decorative product.
fire-rated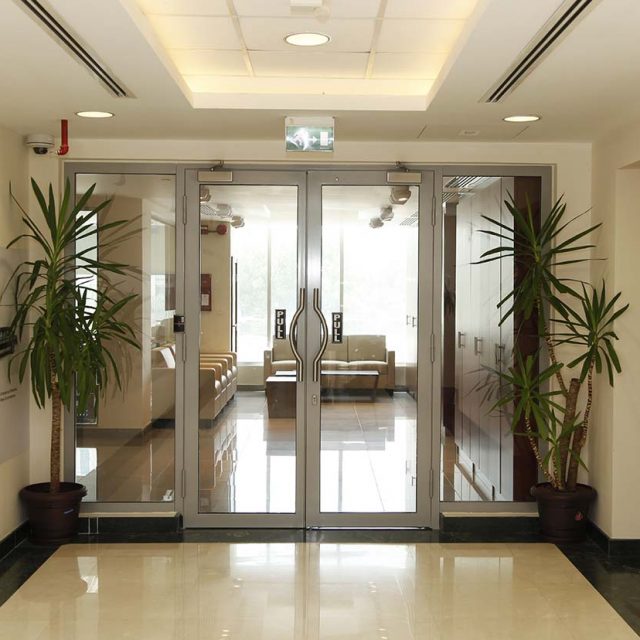 Alutec is an exclusive distributor of Technical Glass Products (TGP). TGP is an industry leader in the fire rated glass and framing industry. Fabricated in U.S.A, TGP's family of aluminum, steel and wood framing systems combined with Firelite and Pyrostop Pilkington glazing provide a barrier  to  radiant  and  conductive  heat  transfer and are widely used for fire rated 45/60/90/120 minute applications in schools, building, shop, airports, hotels, hospitals.
automatic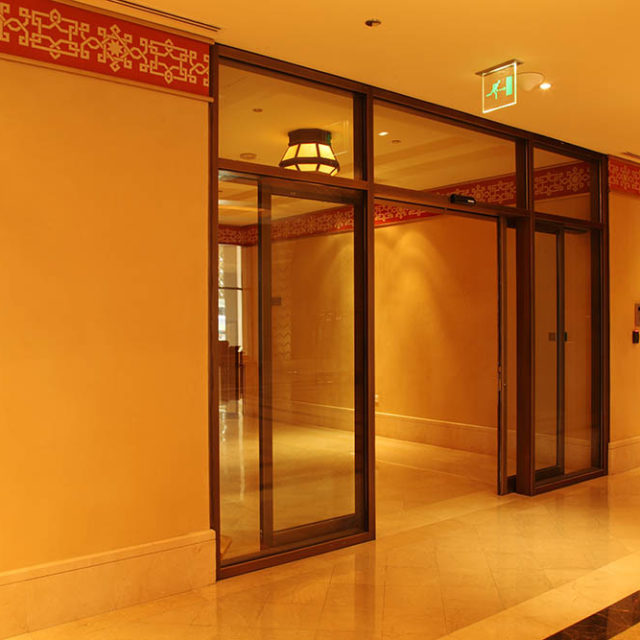 Automatic doors are designed to provide additional accessibility convenience, hygiene and style for any building entrance and a wide variety of facilities, improving traffic flow and making the right first impression. Alutec is an exclusive distributor of TORMAX suite of automatic door systems. Our solutions include automatic sliding, curved sliding, folding and swing doors as well as bespoke systems for applications in office buildings, shops, airports, hotels, restaurants, hospitals, and conference centers.
partitions
_____
Partitions increase the perceived room size and create more space in an office or commercial purpose building. Partitions from aluminum are lightweight and durable. Glass, translucent and opaque substances can be mounted into aluminum framework to provide a functional and aesthetically pleasing interior environment.
glazed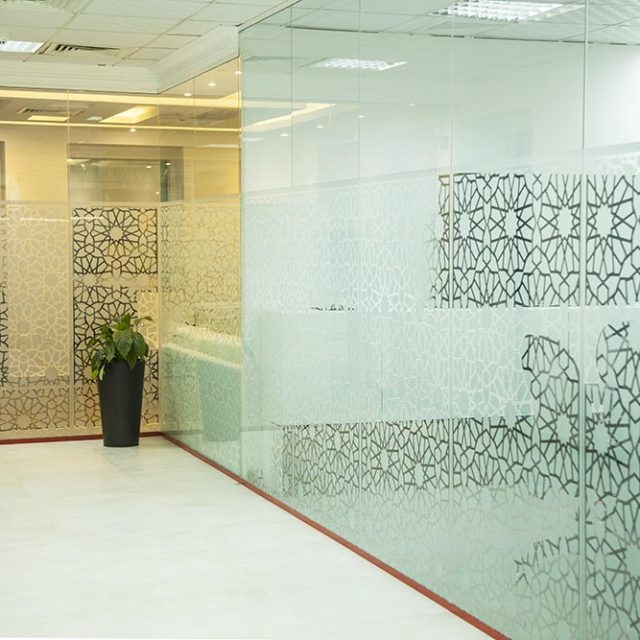 Unlike brick walls or drywall partitioning, glazed partitions allows light to flow into work spaces and meeting rooms, while containing the sound and activity into specific areas. Available in both framed and frameless systems, glass partitions offer great flexibility when it comes to design and configurations.
screen printed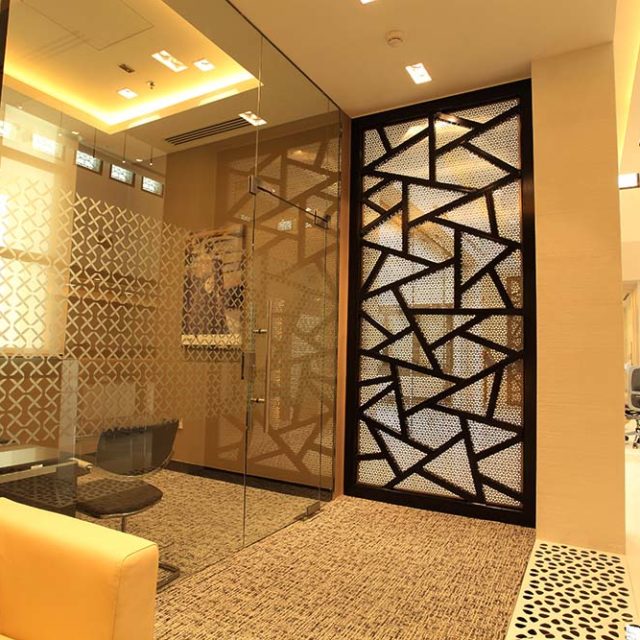 Decorative and functional glass partitions created by applying inks to the substrate through a screen-printing process. Screen printed imaging involves applying ink through a mesh screen to achieve an image, then curing the ink to adhere to a substrate.
privacy glass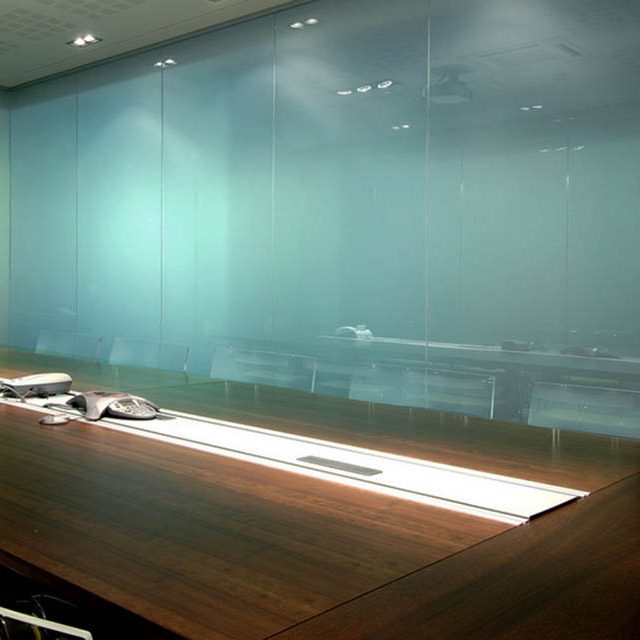 Privacy Glass allows controllable privacy through a glass unit, turning a glass unit from translucent to transparent instantly when electric current is passed through the interlayers. Switchable glass technology allows a user to manage transparency through a glass elevation on demand, removing the need for traditional curtains and blinds for a minimal and hygienic design finish.
architectural works
_____
Aluminium, metal and glass has aided in the emergence of modern and contemporary architectural works in interior spaces. The liberal use of glass and metal makes interiors feel more spacious, functional and aesthetically pleasing both in homes and offices. In addition, Aluminium significantly reduces the weight of the interior elements, making them more seamless and less bulky. The freedom of design is almost limitless – an interplay of metals, Aluminium and glass, with special profiles, different surfaces and colors.
flooring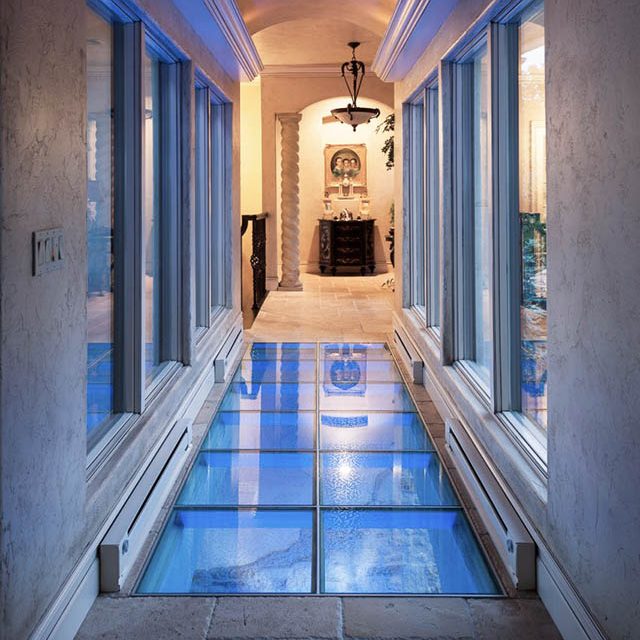 Glass flooring provides an exciting combination of style and function, making a dramatic impression in both residential and commercial spaces. Structural glass floors, landings and stair treads can add light to lower level spaces and provide a unique design element to any interior.
counters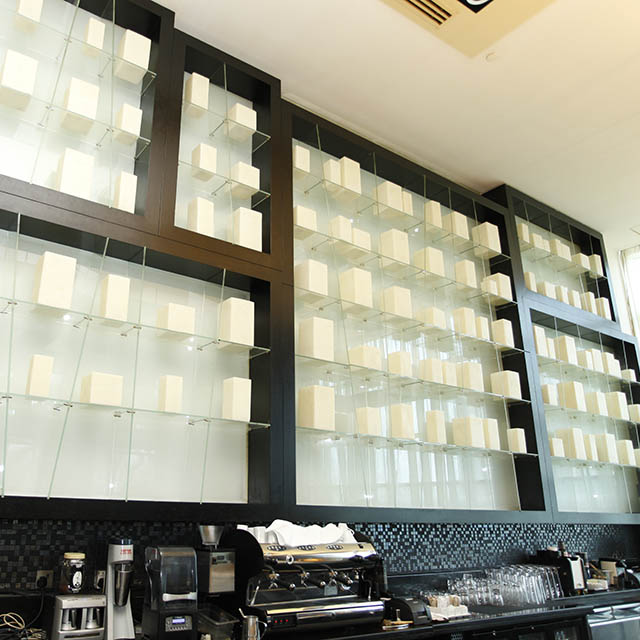 Glass counters and shelves blend with any décor and make an excellent accent in a home, restaurant or office. Glass counter and shelves along with addition of attractive lighting can bring a touch of elegance to any area and creates an illusion of increased size and depth to a space.
screens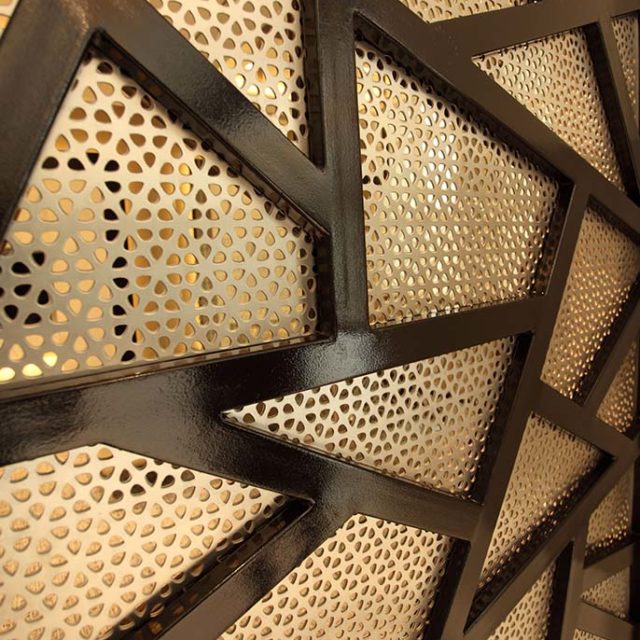 With Alutec's in-house capability to water jet cut or router any design, screens and feature walls can be created to give a touch of individual statement for your project. We are specialized in creating Msheirabhiya metal screens in a wide range of design and colors.
pergolas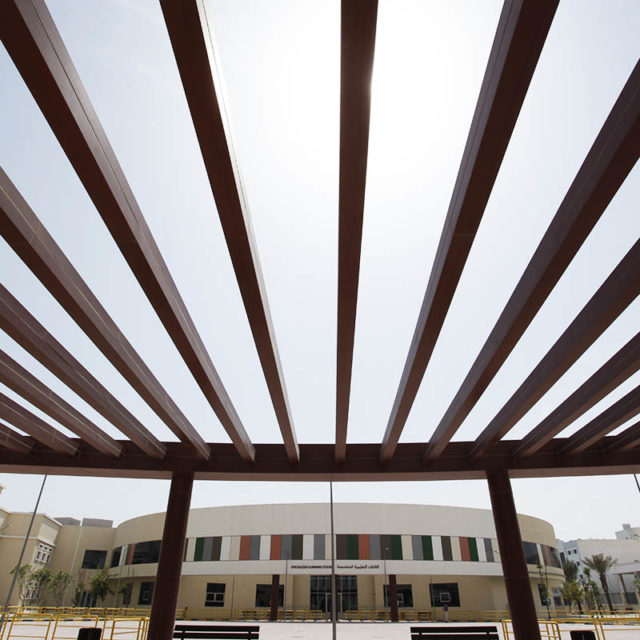 Aluminum Pergolas are becoming increasingly popular because they last a long time, need almost no maintenance and extend your living space outdoors. Whether you are improving the appeal of an outdoor space or converting a corner of your property into a cozy backyard retreat, our Aluminum Pergolas help to transform and enhance your outdoor space by making it more elegant, comfortable, and inviting.
shopfront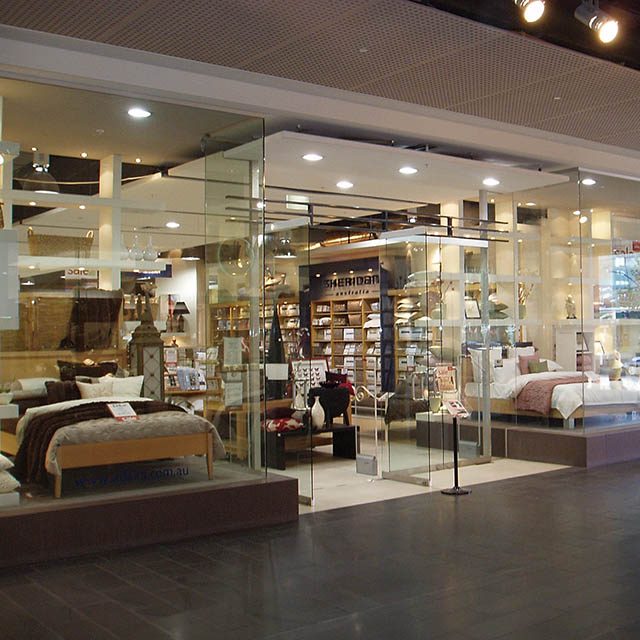 Retailing is all about products and brands and shop fronts are usually designed to make the best possible use of the available space and lighting to put emphasize on the product displays. Whether you need something framed and structural, frameless or even free standing, Alutec specializes in the fitting and installation of all types of commercial glazed Aluminium shop fronts and shop fronts entrance systems.
lift enclosure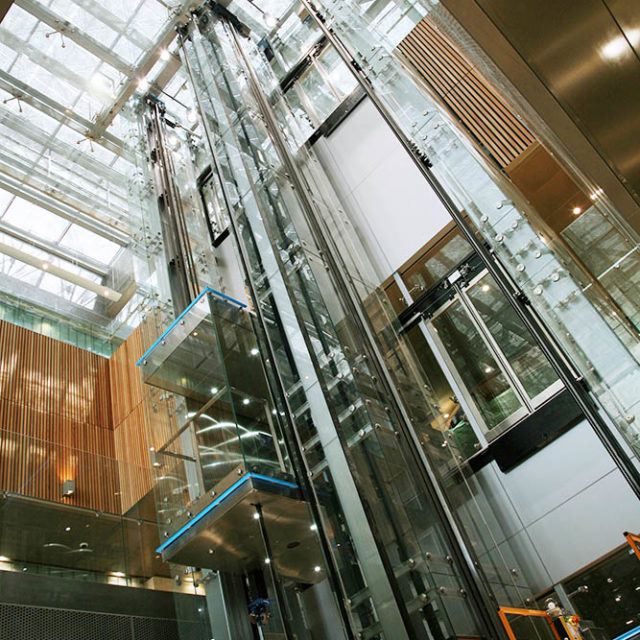 Sometimes, the lifts operate entirely out in the open atrium space, with the cables and pulleys hanging out in the open air. The main glazing component consists of a glass enclosure on the ground level preventing people from getting into the lift's operating space. Alutec can manufacture custom lift enclosure glazing to perfectly match the look and feel of the building's open plan architecture.
canopy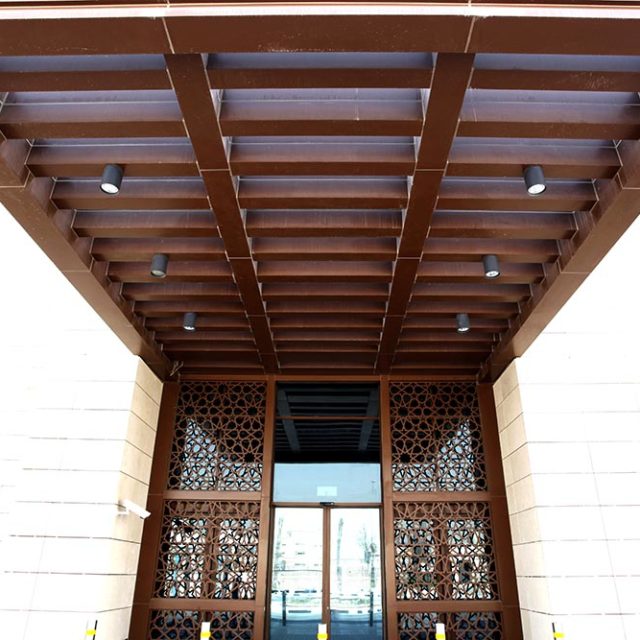 Designed for style and functionality, canopies provide excellent protection from the elements without the need for columns or foundations. At Alutec, we can manufacture a variety of aluminum and metal canopy products that include: overhead supported canopies, covered walkways, entrance canopies, and architectural canopies.
balustrades & handrails
_____
Combining high quality materials such as steel, metal, stone and glass, Alutec can manufacture and install stylish and functional bespoke balustrades and handrails for a wide range of residential, commercial and industrial applications. All our balustrades and handrails can come in a range of color and finishes – painted, hot galvanized and powder coating.
glass balustrades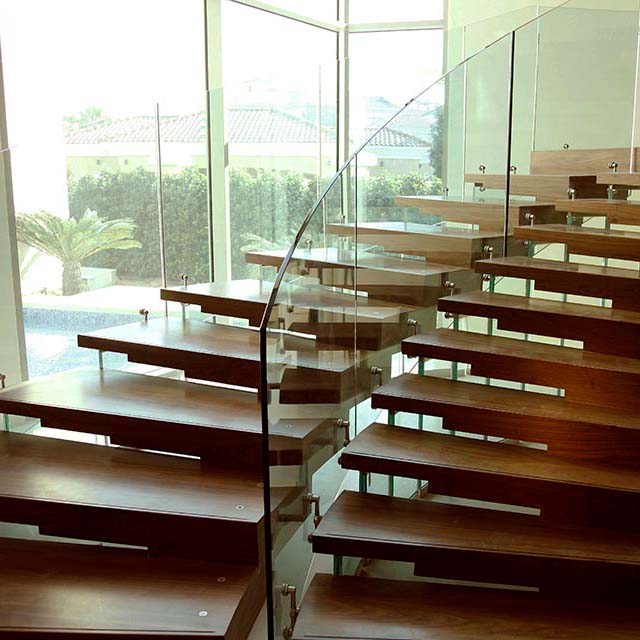 Glass Balustrades are a popular architectural glazing design feature on many projects, internally or externally, to create a clear yet strong safety barrier. Glass balustrades can be used on external balconies, internal level changes or stairwells with various fixing techniques depending on the surrounding elements to create a minimal contemporary finish throughout a build.
metal balustrades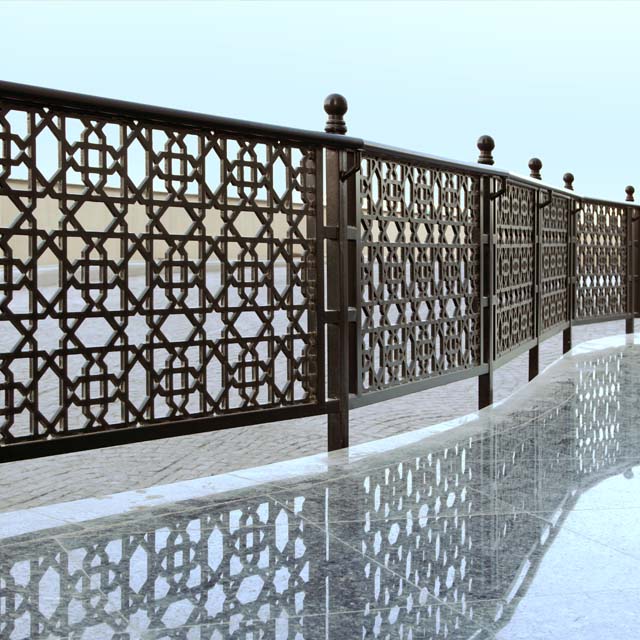 Metal Balustrade offered can be made available by us in brushed, mirror and other finish options as well as in different construction design choices so as to perfectly match up with the specific finish demands of the customers.
handrails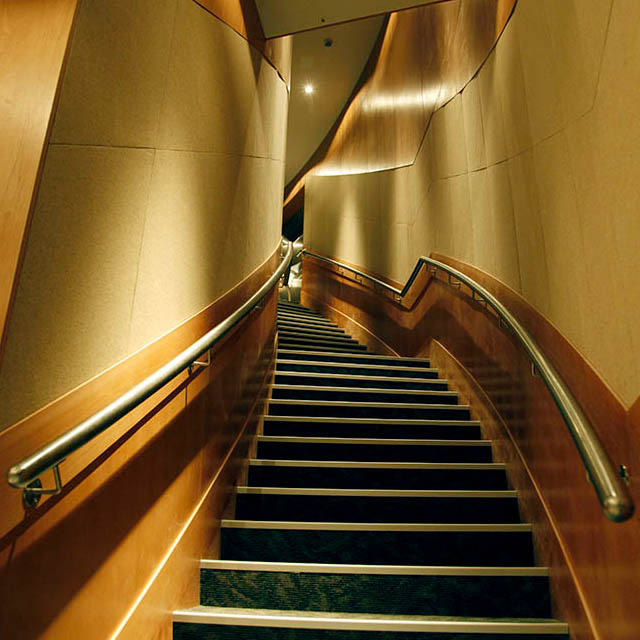 Stainless Steel Handrails in either Round, Square, Rectangle or Slotted profiles are a great way to create a modern and contemporary look. Available in a mirror or satin finish and 304 or 316 grade that is suitable for internal and external use.
furniture
_____
At Alutec, we design, develop and manufacture furniture products in-house. We combine modern and versatile materials like Aluminium and glass with superior quality to deliver bespoke furniture pieces that are aesthetically pleasing and functional. In addition to creating our own line of furniture products, bespoke pieces can be crafted in a vast palette of shapes, color and finishes.
bespoke glass & metal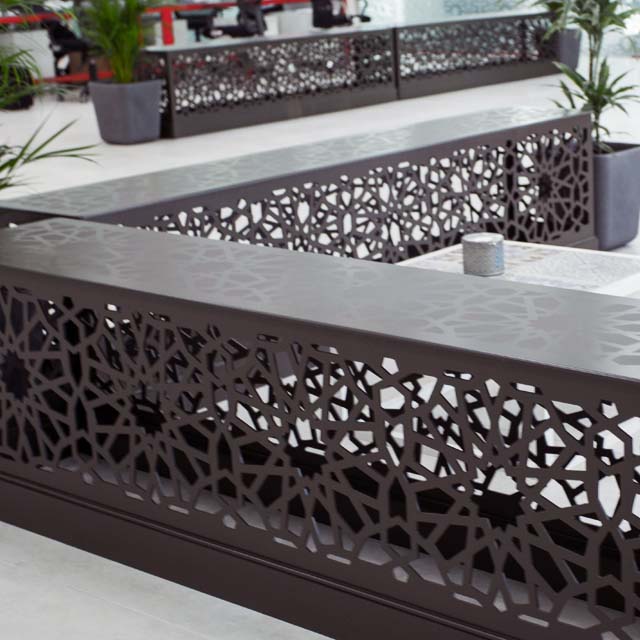 At Alutec, we have created some of the finest examples of bespoke metal and glass furniture. Fine metal work is at the heart of many items in our collection. Our team of skilled designers use the latest trends and styles to give a contemporary edge to all our designs.
lampshades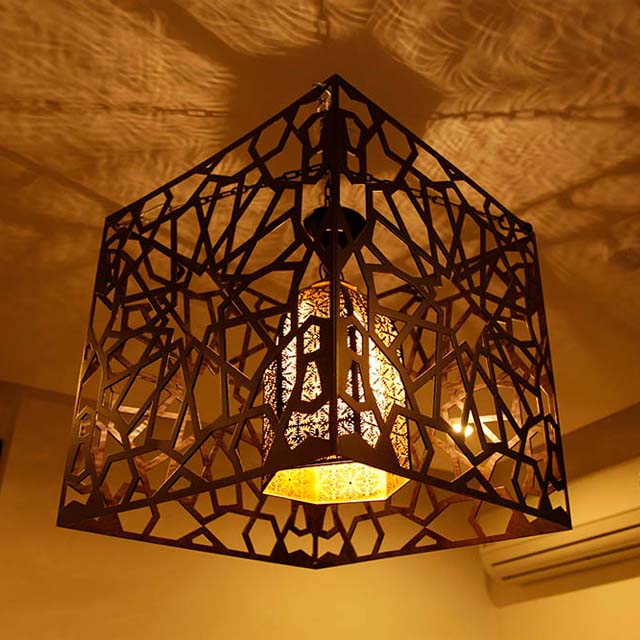 Bespoke Lighting shades can be difficult to find, and at Alutec we can create art deco lighting and middle eastern influenced Msheiribya patterned shades that perfectly complements lighting fixture and a contemporary and modern touch to any room.
tables
Tables are all made to order and we have a wide range of beautiful metal finishes to choose from. Many of the designs are available in either square, round, rectangular or irregular shapes and can be made from Aluminium, glass or metal.